Technology Planning Manager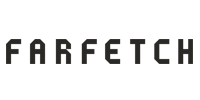 www.farfetch.com
País :

Portugal

Distrito :

Cidade :

PORTO
Tipo de contrato :

Tipo de emprego :

A tempo inteiro
Descrição da empresa
Farfetch is an innovative e-commerce company that brings the world's best fashion boutiques to an international audience. Launched in October 2008, Farfetch is rapidly growing into a truly global company. Our family now includes more than 1000 talented people and 400 independent boutiques across Europe, North and South America, Asia, and offices in London, New York, LA, Porto, Guimarães, São Paulo, Tokyo, Shanghai, Moscow and Hong Kong.
Descrição do cargo
The role

We are looking for a Technology Planning Manager as we implement and support a growing number of corporate applications and systems. this person will be a part of the Farfetch Information Systems Team as Planning Manager, being responsible for budget processes, technology program and initiatives.

What you'll do

- Support budget processes, creation and execution

- Elaborate budget reports and forecast reports

- Support strategic activities inside of Technology Teams

- Support Headcount plans and forecast hiring processes

- Manage cross Technology programmes and initiatives

- Manage software and hardware contracts

- Manage RFI, RFP processes

- Manage contractual relationship with external vendors

- Support technology financial processes

Who you are

- Degree in Information Systems or related field

- 7+ Year of working experience with at least 3 years' experience in P&L analysis and budget management

- Experience in Planning & Analysis, modelling, budgeting, cost management and resource planning.

- Ability to manage multiple projects/deadlines, identifying the necessary steps and moving forward through completion

- Ability to easily build relationships with business areas, and inside business areas at different levels of structure

- Excellent communication skills, both in Portuguese and English, with the capability to communicate at multiple levels in the organization

- Able to manage multiple tasks/priorities simultaneously, respond to work with urgency and understand deadlines

- Good attention to detail, an ability to assimilate, sort through and aggregate complex information quickly and effectively

- Past experience in Consulting/SI organization is a Plus

- Experience working in large scale organizations on a multi-national level with a multi-cultural team is a Plus.