Service Operations – Customer & Partner Business Analyst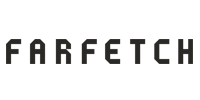 www.farfetch.com
País :

Portugal

Distrito :

Cidade :

PORTO
Categoria :

Tipo de contrato :

Tipo de emprego :

A tempo inteiro
Descrição da empresa
Farfetch is an innovative e-commerce company that brings the world's best fashion boutiques to an international audience. Launched in October 2008, Farfetch is rapidly growing into a truly global company. Our family now includes more than 1000 talented people and 400 independent boutiques across Europe, North and South America, Asia, and offices in London, New York, LA, Porto, Guimarães, São Paulo, Tokyo, Shanghai, Moscow and Hong Kong.
Descrição do cargo
THE ROLE:

Focusing on Customer and Partner needs and current pain points, the Service Operations Business analyst will be responsible for, together with other Customer Excellence teams, implementing internal and cross-functional initiatives focused on reducing customer or partner effort.

WHAT YOU'LL DO:

- Liaise with Service Design and Analytics team to understand current Customer & Partner pain points;

- Propose execution plans for key areas of intervention mapped by the Customer Excellence teams;

- Build an initiatives roadmap with the Service Design team to guarantee full alignment and prioritization;

- Liaise with the Customer and Partner facing teams to understand daily issues affecting the experience and the team productivity;

- Create a framework for Services Test and Learn, including analytical support, ROI models and decision trees.

WHO YOU ARE:

- A professional with 2 – 4 years of experience;

- Have a degree in Management, Engineering or similar;

- Skilled in problem-solving, analytics, and project management;

- A very good communicator and a professional with negotiation talent;

- Able to work under pressure in a fast-paced environment;

- Fluent English (mandatory) - excellent in verbal and written communication skills;

- Excellent in presentation skills, with the capability to communicate at multiple levels in the organization.