Senior Product Manager - Post Purchase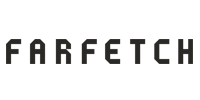 www.farfetch.com
País :

Portugal

Distrito :

Cidade :

LISBOA
Categoria :

Tipo de contrato :

Tipo de emprego :

A tempo inteiro
Descrição da empresa
Farfetch is an innovative e-commerce company that brings the world's best fashion boutiques to an international audience. Launched in October 2008, Farfetch is rapidly growing into a truly global company. Our family now includes more than 1000 talented people and 400 independent boutiques across Europe, North and South America, Asia, and offices in London, New York, LA, Porto, Guimarães, São Paulo, Tokyo, Shanghai, Moscow and Hong Kong.
Descrição do cargo
The role

As part of the Product Team, you will be responsible for driving product strategy and execution. You'll set ambitious goals, delve into customer and business needs, define product requirements and sit at the intersection of Design, Research, Technology, Data and Operations to create a global experience that sets us apart and helps us truly Amaze our Customers by creating products that drive customer activation, showcases our value proposition and exceeds customer expectations!

Our Product Managers:

- Care deeply about customers and do whatever it takes to understand their pain points and desires.

- Understand the big picture. They're capable of taking a step back, connecting the dots and reducing hard problems to their simplest formulation.

- Break big problems down into their smallest chunks.

- Are not afraid to test new ideas and concepts and learn from any setbacks. Their work is never done.

- Take pride in their craft and work on the biggest, scariest problems.

- Are great people and enjoy working with others to delight customers and solve business needs.

Product Manager working in the Post Purchase area will be tasked with the exciting yet delicate job of giving our customers the best experience possible after they have placed their order so that they keep coming back.

They have to be deeply analytical and not be afraid to get hands-on with the data. They will understand what a good post-purchase experience looks like, will bring in and foster a deep understanding of online marketplace dynamics, by connecting demand and supply at very large scales and how brands can delight customers in a diverse mix of channels and moments.

Finally, they will be customer-centric and have a heightened sense of what really matters for online luxury shoppers, as well as strong business acumen, with strong prioritisation skills.

What you'll do

- You will engage with the business strategy to help define new missions and objectives for this product area.

- You will work on an ambitious vision for your area, and working collaboratively with stakeholders on an on-going basis.

- You will distil insights and feedback from several sources, such as user research and analytics, and translate them into product requirements and an actionable backlog;

- You will work with stakeholders to build a joint understanding of the product roadmap, create business cases and maximise your teams' impact;

- You will create strong hypotheses and put them to the test with real customers;

- You will keep a close eye on product performance and use of qualitative and quantitative feedback to inform product development strategy;

- You will create, maintain and prioritize the product backlog in alignment with product vision and goals.

Who you are

- You feel strongly about building products people love;

- You crave to own product vision and can drive the strategy behind that vision;

- You have experience in similar product management roles, where e-commerce will be a plus;

- You have the ability to listen to different business stakeholders and understand the underlying business and product requirements;

- You can use sketches, workflows, wireframes and functional specifications to communicate requirements;

- You always put the Customer first.

- You love UX and can put yourself in the customer's shoes.

- You use data to inform key decisions.

- You are comfortable using experimentation to test your ideas and learn quickly to inform product direction.

- You have strong analytical and conceptual skills and are capable of thinking from first principles;

- You love working in cross-functional teams (design, engineering, product, analytics);

- You can understand and discuss technical concepts;

- You have strong verbal and written English communication skills;

- You have good attention to detail; ability to manage multiple, competing priorities simultaneously; and an ability to synthesise complex information quickly and effectively;

- You are able to work in a fast-paced environment

- Knowledge of Agile is a must and Scrum and Kanban is a plus

- An understanding of the luxury retail industry is a plus.