Sales Assistant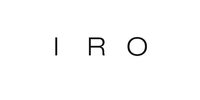 www.iroparis.com
País :

Portugal

Distrito :

Cidade :

LISBOA
Categoria :

Tipo de contrato :

Tipo de emprego :

A tempo inteiro

Experiências :

0 a 2 anos

Data de início :

01/07/2019

Idioma :

Inglês(Bilingue)
Descrição da empresa
IRO is a Paris based womenswear and menswear brand founded by Laurent and Arik Bitton - both come from the music industry. Back in 2005, they decided to channel their love of rock music into a different medium: fashion. Inspired by the assertive and cool women in their circle of friends who had an original sense of style, they created a clothing line that had a distinct vintage feel and at the same time mirrored nonchalant, easy chic style .The first IRO store opened in 2006 Saint Germain des prés on rue des Saint Pères . This was followed by a second store Rue Vielle du Temple in Le Marais in 2008 and two other stores Rue Etienne Marcel and Rue Saint Sulpice in 2011.
In 2012 IRO is set to open and eagerly awaited New York flagship Store in NYC, corner of Mercer Street and Broome along with Flagship stores in Paris Rue Royale, and Bayreuth.
In 2014 IRO opened the flagship stores located in London, Rome, Madrid, Munich and Copenhagen.
The company contnues nowadays to expand with great success in Europe, US and Asia.
Descrição do cargo
The candidate must have an exceptional customer service and strong sense of fashion, plus the ability to maximize sales through strong communication skills, knowledge of the industry and the enthusiasm for identifying with clients to maximizing sales.
You must understand the product and give proper attention to the visual merchandising and layout of the store.

The contract is from 01/07/2019 to 31/04/2020
Perfil
We're looking for experienced and passionate candidates with great knowledge of luxury products, good communication skills and team-orientation.

The ideal candidate is a passionate person who works hard to reach standards of excellence in customer service and assist each customer with the goal of obtaining and maintaining loyalty to both the store and the brand.


You should be hard working and extremely motivated with an excellent work ethic. Flexible, involved and communicative. You must be proactive in multi-tasking on the shop floor with the ability to prioritize and work well within a team.