Head of Product Catalogue Management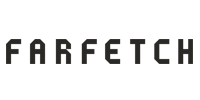 www.farfetch.com
País :

Portugal

Distrito :

Cidade :

GUIMARÃES
Categoria :

Tipo de contrato :

Tipo de emprego :

A tempo inteiro
Descrição da empresa
Farfetch is an innovative e-commerce company that brings the world's best fashion boutiques to an international audience. Launched in October 2008, Farfetch is rapidly growing into a truly global company. Our family now includes more than 1000 talented people and 400 independent boutiques across Europe, North and South America, Asia, and offices in London, New York, LA, Porto, Guimarães, São Paulo, Tokyo, Shanghai, Moscow and Hong Kong.
Descrição do cargo
About the department

We're a creative family that works closely together to make sure our customers know every last detail about our products before purchasing. We have three primary teams - Styling, Photography, and Content - who make sure customers have an engaging, seamless and luxurious experience

About the role:

The scope of this position lies in setting product catalogue management direction for the Company. The successful candidate will support each business unit in reaching its growth and stability objectives through identifying ways to build and strengthen our PCM team, processes and services.

You will help the Company reach its strategic goals for data quality and data services, as well as creating new, high profile product catalogue services for our boutique and brand partners. The Head of PCM will drive and lead all catalogue verticals, including Master Data, Pricing Management and Blocking/Business Rules management, founded on a full understanding of product data and information, as well as a deep understanding of our customers' needs.

The job requires superior stakeholder management, a high level of flexibility, first grade project direction skills and a love for and focus on team structure and development.

You will interact with all levels throughout the organisation, primarily working with Merchandising, Business Intelligence, Engineering, Operations Logistics, and Global Brand Partnerships.

What you'll do:
Team

Reassess roles and across Masterdata, Duplicates, Pricing Management, Blocking Rules Management to define future team structure

Work with wider Ops and Commercial team to consolidate PCM functions across other departments

Own the GoFar career path for each team vertical

Plan and own budget, headcount, and temporary resource planning

Be an ambassador for and the face of all catalogue initiatives and projects

Data

Implement and be the advocate for clean data practices and business processes across PCM, in collaboration with BI.

Redefine data requirements for accurate product creation tracking

Act as the primary stakeholder for product and engineering, securing PCM priorities in the backoffice roadmap

Build upon current analytics practice to better demonstrate PCM data

Process

Oversee the definition of workflows for each PCM business process, for product creation, data quality, pricing logistics and catalogue management.

Redefine and set up support systems for internal and external SLAs across each vertical

Work with FTech & Process Engineering teams to develop end to end product creation tracking

Align with stakeholders across Operations & Commercial to define catalogue of services offered to our partners

Be the ambassador and primary connection between the Commercial & Marketing equivalent teams e.g. Pricing Strategy in Commercial and Pricing Management in Ops.