Gbs Helpdesk Agent (m/f) - French Speaker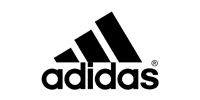 Porto, PT
País :

Portugal

Distrito :

Cidade :

Porto
Tipo de contrato :

Tipo de emprego :

A tempo inteiro

N° de referência :

203802
Descrição da empresa
Inspired by our heritage, we push the boundaries of culture and human performance. Through sport, we have the power to change lives. Headquartered in Herzogenaurach, Germany, we employ more than 57,000 people across the globe.
Descrição do cargo
Provide guidance on Source To Pay processes and policies, including standard helpdesk and service support activities for internal customers and suppliers and continuous improvement within Source To Pay operations.
- Provide guidance for internal customers on Source To Pay processes and policies and resolve queries for internal customers and suppliers
- Facilitate efficient use of the Source To Pay system
- Strive for compliance to Source To Pay policies
- Perform standard helpdesk and service support activities
- Review queries for all relevant process areas (supplier management, invoice issues, etc.)
- Conduct research for existing tickets
- Resolve and send resolutions back to requester where possible or escalate tickets and inform users on lead times
- Identify potential problems and/ or delays in resolution and notify internal customer
- Maintain workflows and close tickets once resolved
- Resolve document queries according to agreed procedures and archive documentation
- Drive continuous improvement in Source To Pay operations developing ideas and recommendations based on most common issues
- Contribute ideas and actions towards the continuous improvement of indirect procurement processes based on the frequency and the type of the most common resolved issues
- Act as single Point of Contact for supplier requests
- Receive and documents supplier requests, assigning tickets
- Resolve inquiries personally and send replies to supplier or escalate tickets if unable to resolve personally, informing supplier upon internal coordination and lead times
- Maintain workflows and close tickets once resolution confirmed by supplier
Perfil
- Excellent communication and interpersonal skills
- Understanding of Source To Pay processes
- Good knowledge of compliance regulations and Source To Pay tools
- Experiences in problem analysis & decision making, preferably in the Source To Pay context
- Proven project management experience and knowledge of change management
- Action oriented and solution minded team player with high degree of self-management
- Proficiency in MS Office
- Fluent in English and French, spoken and written
- Fluency in other languages is considered a plus (e. g.: German, Italian, Spanish)
- Preferably graduate with economic oriented degree
- Minimum of 1 year of business experience, broad background across different business functions.
- Experience in helpdesk activities would be considered an asset.