Designer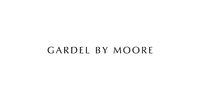 www.gardelbymoore.com
País :

Portugal

Distrito :

Cidade :

SANTO TIRSO
Categoria :

Tipo de contrato :

Tipo de emprego :

A tempo inteiro

Experiências :

2 a 5 anos
Descrição da empresa
Gardel by Moore is all about daring to be the woman you are. Flawless, yet natural, confident at times and modest at others, organized or relaxed. When we imagine various outfits to suit every aspect of your personality, why choose just one? Based on deluxe jersey wear qualities, famous for their heathered textures and softness, our products help you to enjoy the moment. We develop qualities created by the world´s finest filatures: Supima Cotton, Linen, Modal and Wool. Versatile items are key, allowing various combinations for the individual touch.

Delightfully deluxe and feminine, with breezy, relaxed fit, our collections feature flattering tops, dresses, pants and cardigans perfect for layering or wearing alone.

We believe happiness can be found in the smallest of things. It is our passion to transform your everyday routines into more meaningful rituals.
Descrição do cargo
Create or visualise an idea and produce a design by hand and using computer-aided design;
Create moodboards to show to clients;
keep up to date with emerging fashion trends as well as general trends relating to fabrics, colours and shapes;
Plan and develop ranges, often based on a theme;
Work with others in the design team, such as buyers and forecasters, to develop products to meet a brief;
Liaise closely with sales, buying and production teams on an ongoing basis to ensure items suit the customer and market;
Understand design from a technical perspective, i.e. producing patterns and technical specifications for designs;
Develop a pattern that is cut and sewn into sample garments and supervise the creation of these, including fitting, detailing and adaptations;
Oversee production;
Perfil
Strong graphic design skills
Layout skills
Analytical skills
Creativity
Flexibility
Attention to detail
Deadline-oriented
Desktop publishing tools and graphic design software
Acute vision
Time-management skills
Communication skills