Product Developer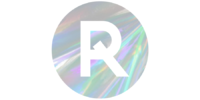 004917610327448
rovo-agency.de
País :

Portugal

Distrito :

Cidade :

PORTO
Categoria :

Tipo de contrato :

Tipo de emprego :

A tempo parcial

Experiências :

2 a 5 anos
Descrição da empresa
Rovo offers sourcing and production strategies, bespoke to its customers' individual needs, and provides services transnationally, from the very beginning of the development cycle to the final delivery of goods. (> rovo-agency.de)

We have established an unprecedented network of European manufacturers, developed specifically to cater to lifestyle and designer brands. Our comprehensive grasp of production options across the full range of garment types gives you a distinct advantage. Whether it's a specific price, quality or workmanship a brand is searching for, we aim to match every need and enhance every step of our client's strategy.

We are privileged to work with a vast range of diverse manufacturers, who all share a common denominator: solution-oriented thinking backed by direct and efficient communication.
Descrição do cargo
You will be responsible for developing Tech Packs and Technical Drawings for a new client at Rovó that is specialised in Activewear.

This project will involve acquiring all relevant style information from the client (materials, trims, components, construction etc.) and creating files that will be submitted to various manufacturers in order to develop and, later on, produce the brand's first collection.

It is essential that you have experience and knowledge in laying out and presenting the client's specifications in a detailed, logical and organised manner.

This is a specific project based job, however, Rovó is currently expanding its business so there is a possibility of future employment at the company within product development. (please see job description below)

We need someone who is available to commence immediately.

You will be in charge of monitoring development and production for lifestyle / fashion brands and possibly other projects. You will work closely with both our clients as well as our manufacturing partners. You will create calendars, source fabrics and trims and monitor the development of the garment from the first spec to the final delivery. The role will involve weekly visits to our manufacturing partners and suppliers in the north of Porto.
Perfil
- Fluent in English and Portuguese
- High level of technical knowledge in garment construction
- Expertise in jersey, wovens and ideally activewear
- Experience in working with factories
- Team player
- Great communicator
- Organized and efficient
- Precise and detail oriented
- Available immediately
Contacto
Rosie Peraza-Bragg